Retreats
If you're interested in retreating to Pyoca with a church or small group, please email program@pyoca.org for information on pricing, policies, and procedures to book.
If you're looking for information on what facilities and services we offer our retreat guests, please take a look at our facilities page.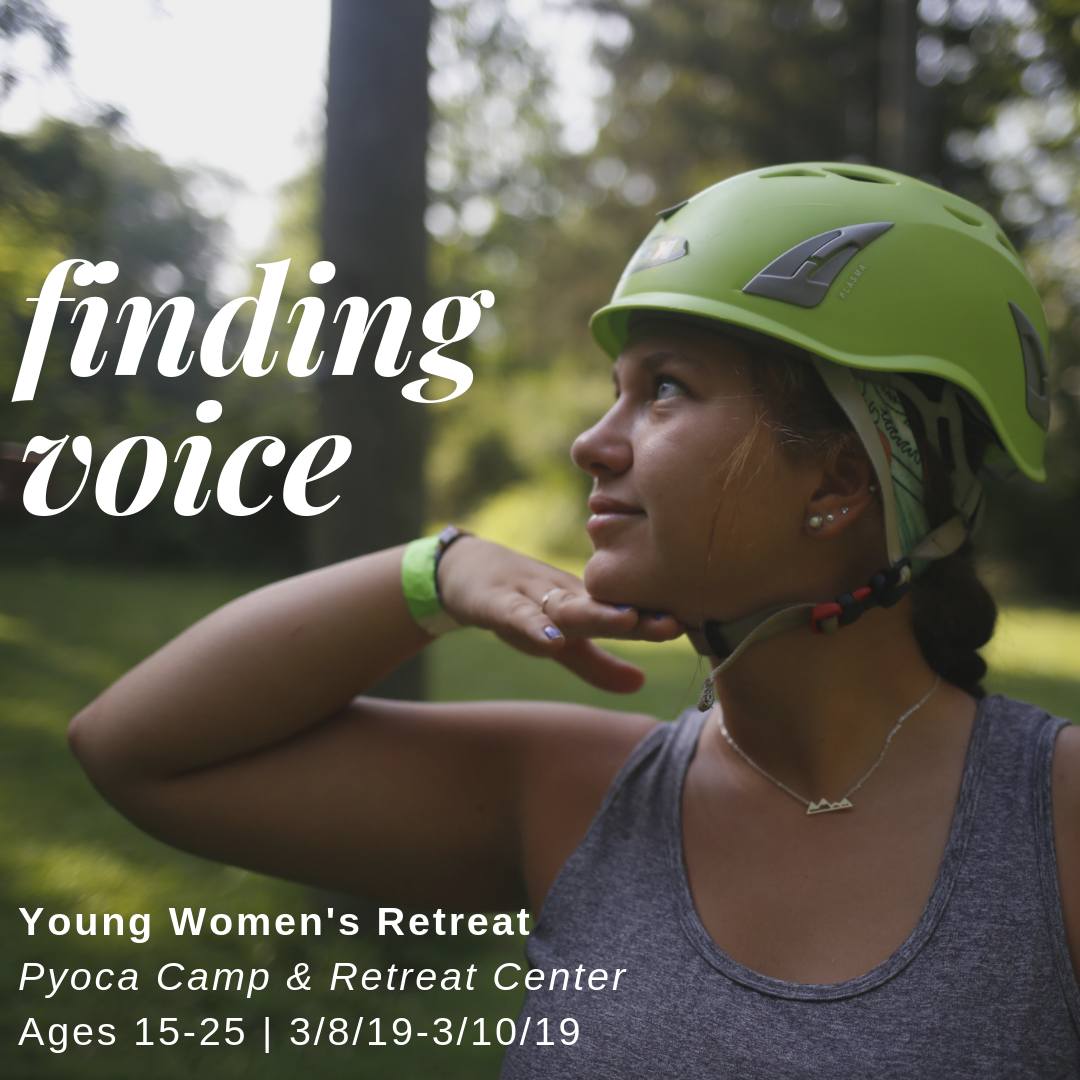 Finding Voice: Young Women's Retreat: March 8 - 10, 2019
In the wake of the #MeToo movement, it seems that now more than ever the Church is called to witness to the lives of young women. Historically, it has been less than a century since many women were even allowed the opportunity to lift up their voices in church. For some women church has been a place of light and acceptance, while for others it has been a place of darkness and shame. The Church is called not only to hear their voices, but believe their voices, and lift up their voices to the wider church.

Finding Voice is a retreat to empower young women ages 15-25 to share their faith stories and be unapologetic in their witness. We will examine the ways in which female voices have been heard throughout time and process how women can be each other's greatest allies in lifting up one another's voices.

Celebrate International Women's Day with us on March 8th!



Mystery Quilt: Mar. 27 - 31, 2019
Looking to add a little mystery to your life? Love to sew? The Mystery Quilt Retreat is perfect for you! This spring's pattern will be a secret until participants arrive, but don't worry! The fabric dimensions will be sent out in advance. Return forms to program@pyoca.org.
Confirmation Retreat: April 5 - 6, 2019
All 2019 PC(USA) confirmands and their mentors are welcome! Come join us as we connect with other confirmands around IN, KY, and OH. Learn about what binds us together, not only as Presbyterians, but as a universal church. Come ready to make new friends and start your statement of faith!
Youth leaders and mentors will find the registration forms below. Please fill them out and return them to program@pyoca.org.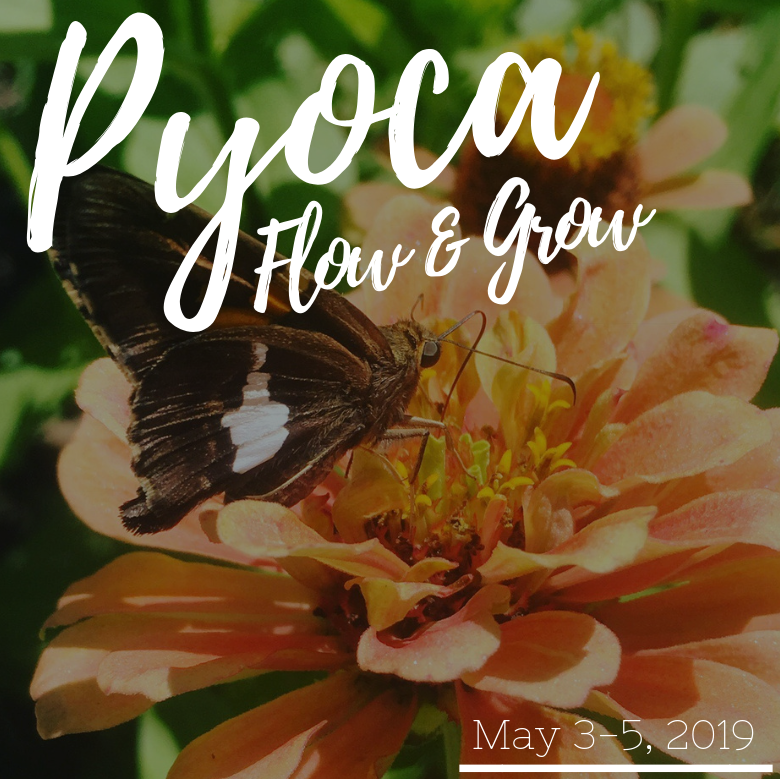 Flow & Grow: May 3 - 5, 2019
This spring's Flow & Grow Retreat invites you to pick your retreat track: Yoga or Create. Yoga participants will stretch themselves physically with our yoga instructor Savanah Strever and have multiple opportunities to explore the forest around camp or get their hands dirty in the Pyoca garden. Create participants will work with instructor Nancy Peterson to explore their spirituality through art. All participants will have the opportunity to "crossover" on Saturday afternoon to try out yoga, art, or nature practices.
Join us for a weekend of connecting with the divine through the arts and nature.